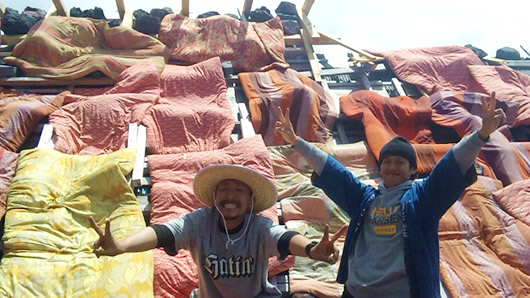 We dry the futons used by our guests every morning (except in bad weather), even unused ones.
Because it dries in the morning, it dries for more than one hour on one side.
The most important thing for guests to heal their tired body is the futon.
Futon dying is an indispensable task for us, with the feeling that we want customers to think "I'm glad I came to this cabin".