On sunny days without cloud sea, you can overlook the Suruga Bay-Boso Peninsula. You can see the night scene as well. The starry sky is also beautiful.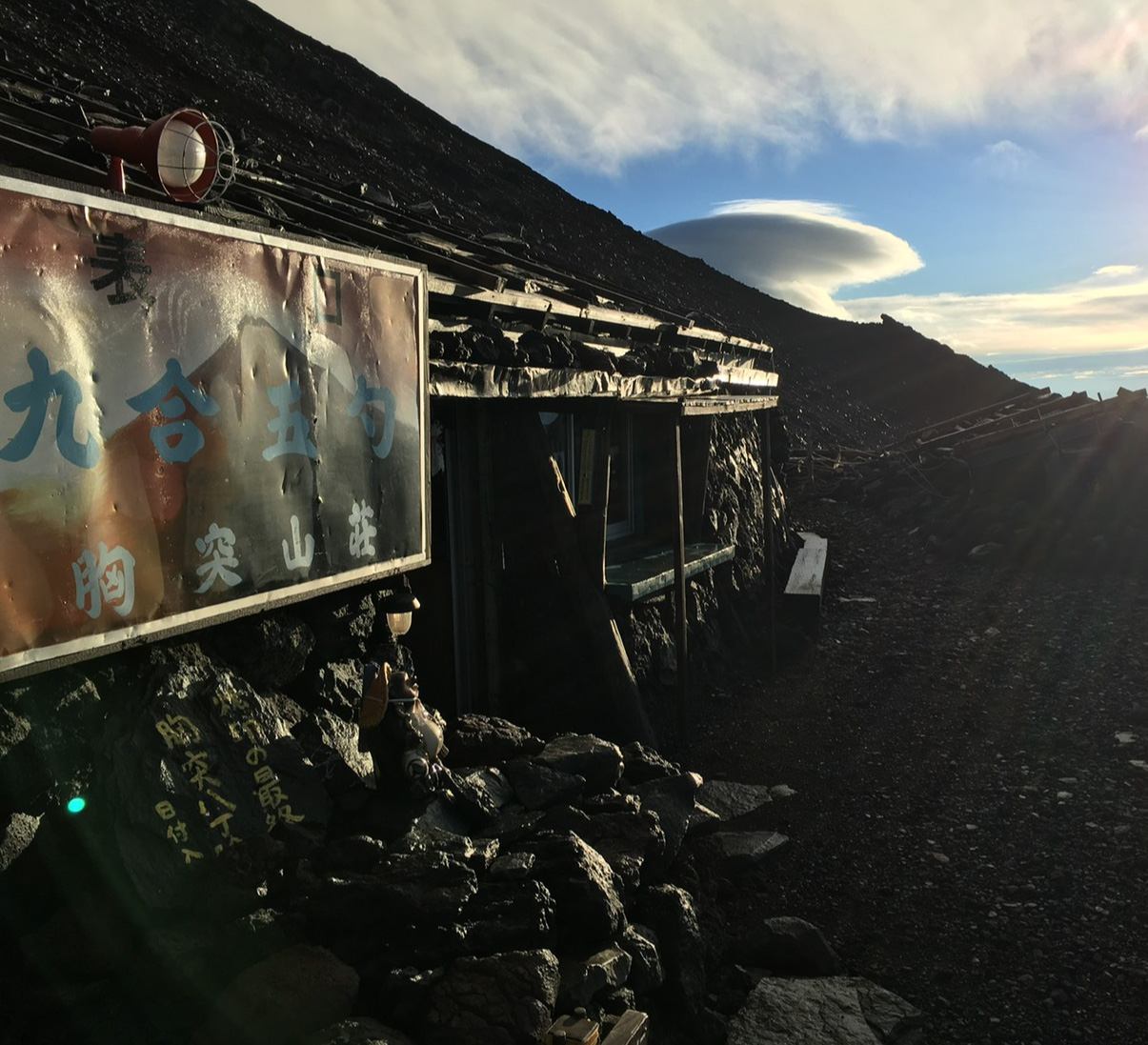 Based on the history and culture of our predecessors
Based on the history and culture that our predecessors have built up to now, we aim to provide new mountain cabins with services that provide unprecedented mountain huts, and to welcome customers in an at-home environment.

As for the thanks and the consideration to each visitor because it is us who cannot live without visitor, absolute.



The main selling point of our hut is the environment below one of the summits.
I think it is hard thing to get here.
However, although it may be said harshly, it can be said that it is the same as not being able to go to the summit if you can not climb here.The previous day may be difficult, but the next day is honestly "easy".
You can go to the summit by climbing only 30 minutes to 40 minutes during the coldest time in the Mt.Fuji climbing season.There was never once last season that they could not pray to the rising sun among the guests.It is possible to see it in front of the Munatsuki Sanso, even if the guests are ill.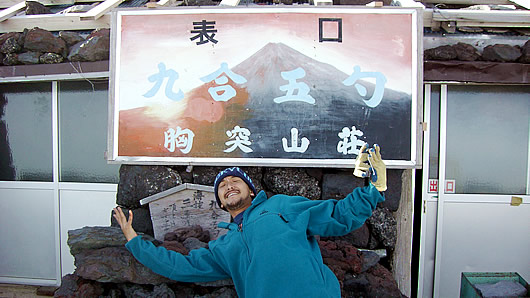 Although it is weather conditions, you can also look at the image of Mount Fuji as reflected in a lake.
On sunny days and without ​cloud sea, you can see Suruga Bay and Boso Peninsula, and you can see the night view as well.
The starry sky is also beautiful.
There are no fixed rules or curfew that you can not get out once you enter, so I want you to fully enjoy the scenery that nature creates.
In such a thing, I can feel that Munatsuki Sansou is a place of superb view.
Room Name
富士山表富士九合五勺胸突き山荘
(Mt.Fuji Omotefuji 9.5 Munatsuki Sanso)
Name of Representative
Yasuhide Mitsui

Chief of cabin
Ryousuke Mitsui

TEL
090-5855-8759
E-mail
mylion-in-myheart@docomo.ne.jp

Seating capacity
150people

Speciality
Date stamp