It is a memorial stamp of the year and date.
As for Fujiomiya route, only this mountain hut is carrying out the commemoration branding of the year and date.
Therefore, there are not a few customers who come to push only the mark of us each year.
Of course not only pilgrim's staff but all wooden ones will be branded.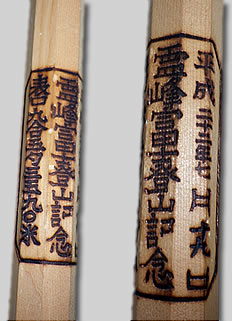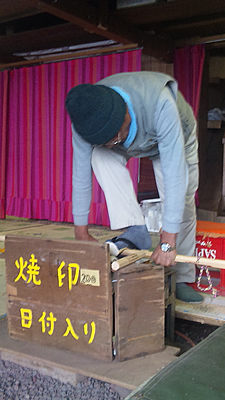 *Note*
We will refuse the coating, such as varnish and paint, as it will melt and clog the mark (groove).
Branding time AM 5:00-PM 16:30